About School
This light of knowledge providing institution came into existence on 01 January 1993. On that very auspicious day the foundation body of the institution has the aim to provide services of knowledge for the children of rural areas. Those who aspire to acquire best education for their wards will be immensely benefitted by joining this temple of education. The institution always welcome the valuable suggestions from the parents and always seeks for good relationship with them.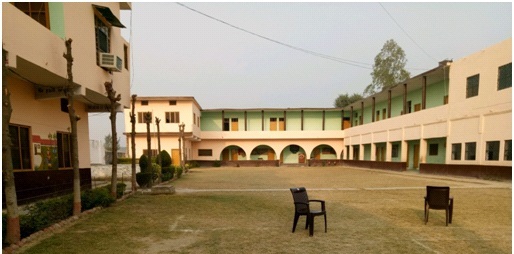 Advantage of C.B.S.E.
The Central Board of Secondary Education is well known and is recognised not only in India but in many other countries as well. The standards of education curriculum is laid down by the Board are carefully designed by NCERT, keeping in view the real need of a student.
The curriculum is widely recognised as most suitable for competitive examinations such as IIT-JEE, UPSC,NDA & CDS, IIM-CAT etc.
Salient Features
* Affiliated to C.B.S.E., Delhi
* Co-educational, English medium.
* Child centric Education
* Eco friendly Environment
* Priority on character building
* Innovative Methodology
* Stress free & comprehensive Evaluation System
* Pollution free three & half acres Campus
* Emphasis on personality development
* Hi-tech E-learning facilities
*Highly Skilled & Professionally Qualified Teachers.